Kino-san
Hi, Welcome to Kino's Dome. This is the first of my blog posts, hopefully there'll be more to come. Here I intend to talk about my experiences in creative coding and other fields I fiddle with under my alias Kino and share with you thoughts and notes about the tools, frameworks and concepts I'll learn in the way. I also might blabber about irrelevant things every now and then, so bear with me.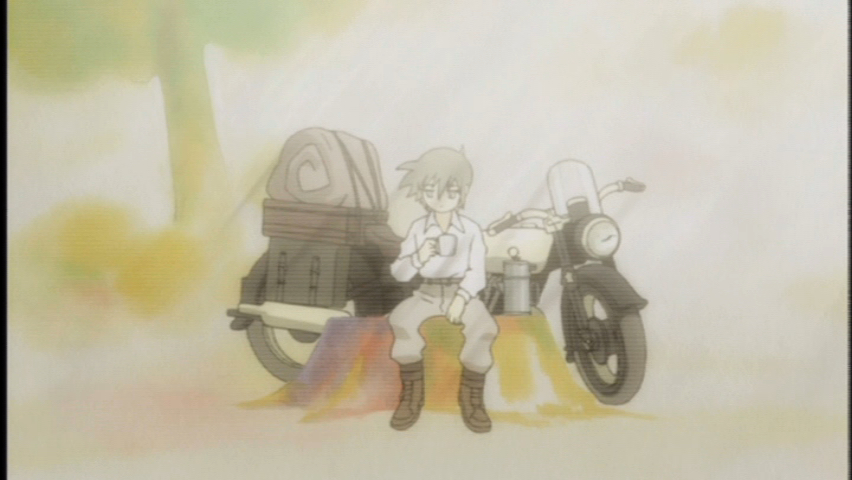 According to Wikipedia, "Kino" has lots of meanings and affiliations but the one that interests me and was the reason I chose this alias is because of the anime series "Kino's Journey". The series narrates the story of a young girl named Kino who is accompanied by her talking motorcycle named Hermes. She travels through an imaginary and mystical world with different countries each unique in its customs and people. The illustrated world has an interesting and specific quality where Technology exists there, sometimes to the level of Science fiction, and at the same time some of the aspects of life are primitive and basic (Imagine a world where talking robots exist and still Phonograms are used to play music). This gives a certain "out of time" quality to this world. Kino also has a specific characteristic which is referred to as "being a traveller", she never stays more than a couple of days in a city and has this "Wanderer" feeling towards herself. This interests me a lot and in a way I relate this unboundedness of Kino to the notion of Experimentalism which is one of the only qualities I tend to stay loyal to in my work, be it music (as Idlefon) or creative coding/visuals (as Kino). I hope I can stay true to this in my journey as Kino and my laptop will be companion along the way, my Hermes-kun.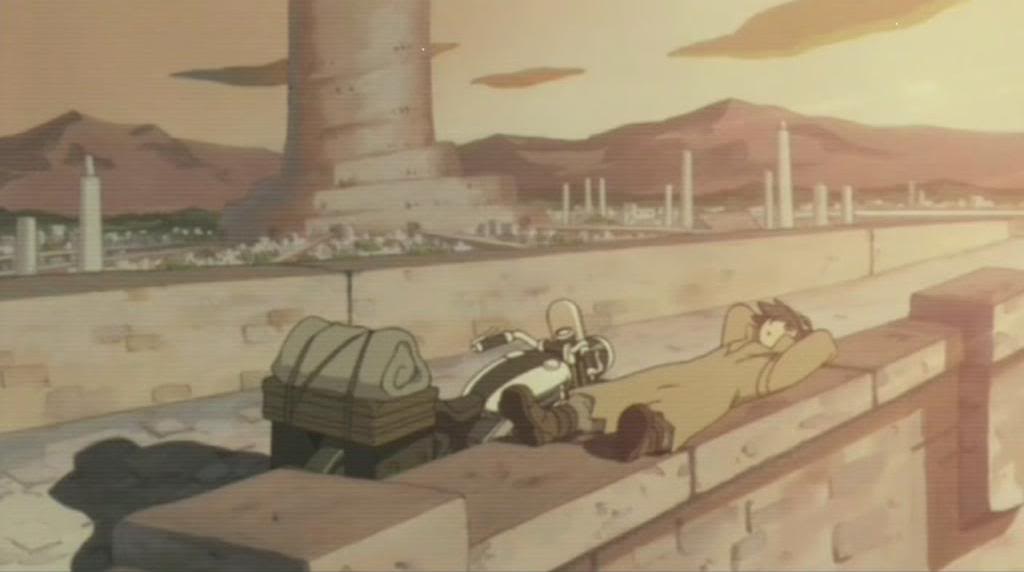 I believe people are important. For me interacting with others is what shapes me in both professional and artistic aspects, be it through somebody's art or by exchanging ideas with a friend. Back when I started my experiments in the fields of live visuals and creative coding, it was the artists I liked that led me to go after a certain tool or software. I remember Robert Hodgin's video for Radiohead's "Weird Fishes Arpeggi" was amazingly emotional to me when I saw it and he alone led me to go after Processing and later libCinder. Same with Quayola and Houdini. At the same time becoming friends with other like-minded people led me to co-found our design studio CODON Interactive Media (or in short CODON.im) along with 3 friends and colleagues. This helped me a lot to say in focus about this passion and interacting with my studio mates (who are great artists and thinkers) helped me master some of the necessary skills and develop my visual aesthetics a bit.